For us, making ceramics today is drawing on the past while looking to the future. Terzofoco was born from this idea: the baggage of knowledge and the centuries-old experience cannot be separated from innovation, development, technology. And a sense of beauty. As in the past, with a new look.
Firing, glazing, decorating: our ceramics are born from three passages in the kiln, from three firings. Three, like Terzofoco. The material is shaped and then fired in the first fire. Then glazed, and fired a second time. But it is only the third fire that fixes forever the precious materials that finish our products. Terzofoco, simply.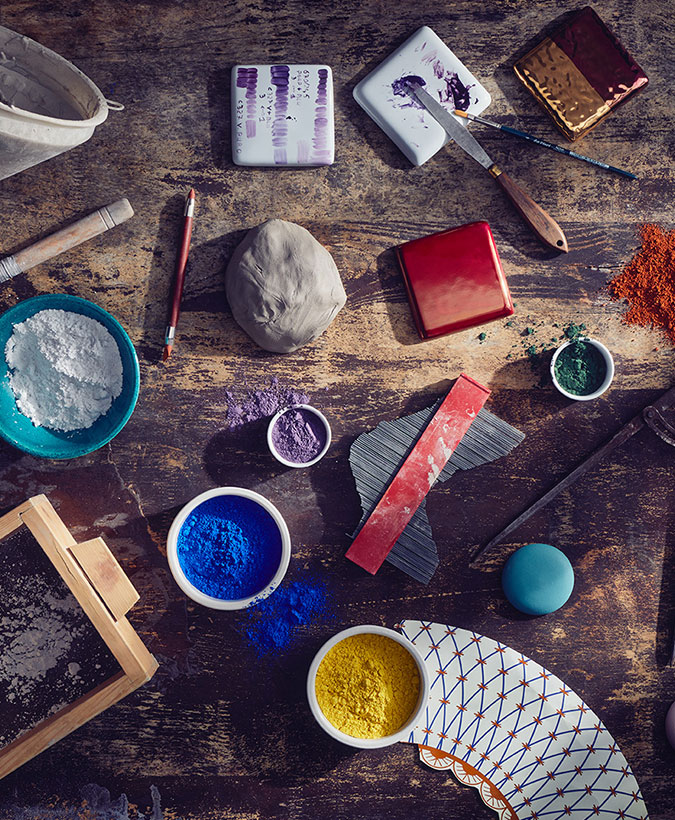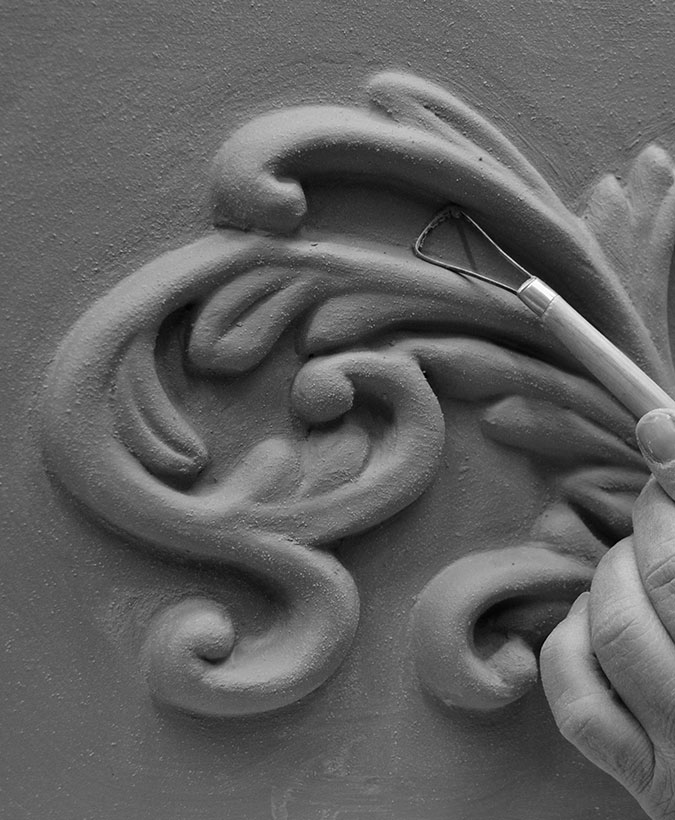 Working patiently, unhurriedly, taking the right amount of time for each piece to reach perfection. Porcelain, Raku Clay, Fire-clay, stoneware… We place no limits on the choice of mixtures, and techniques, and finishes. The hands of the master ceramist move with their usual mastery, but it is the result that is modern, refined, inimitable.
Alessio and Federico are childhood friends. They have always worked in the world of ceramics, they know its processes and characteristics, successes and criticalities. And they share a dream: to bring innovation to an age-old sector, enriching skills and traditions with cutting-edge technologies. Terzofoco is that dream come true.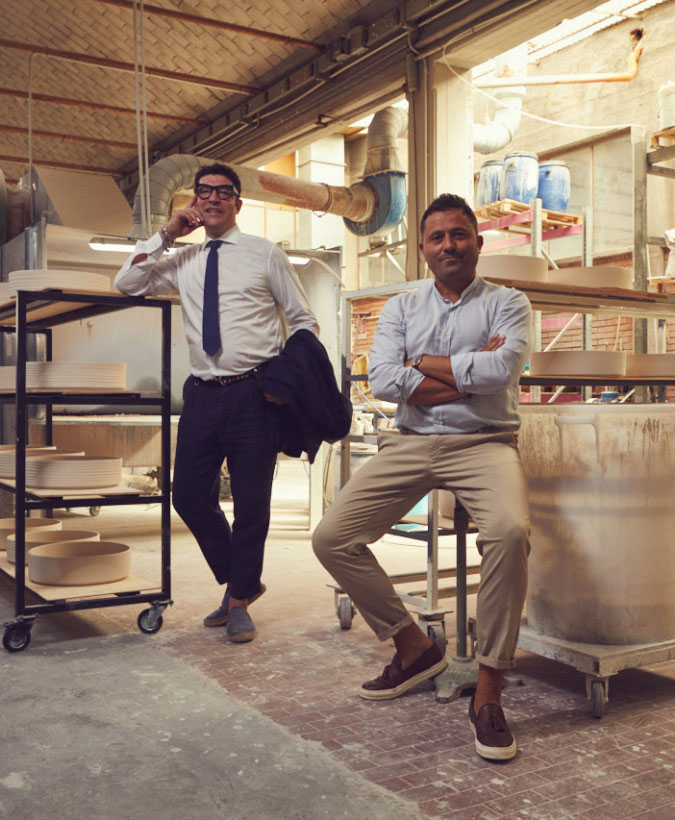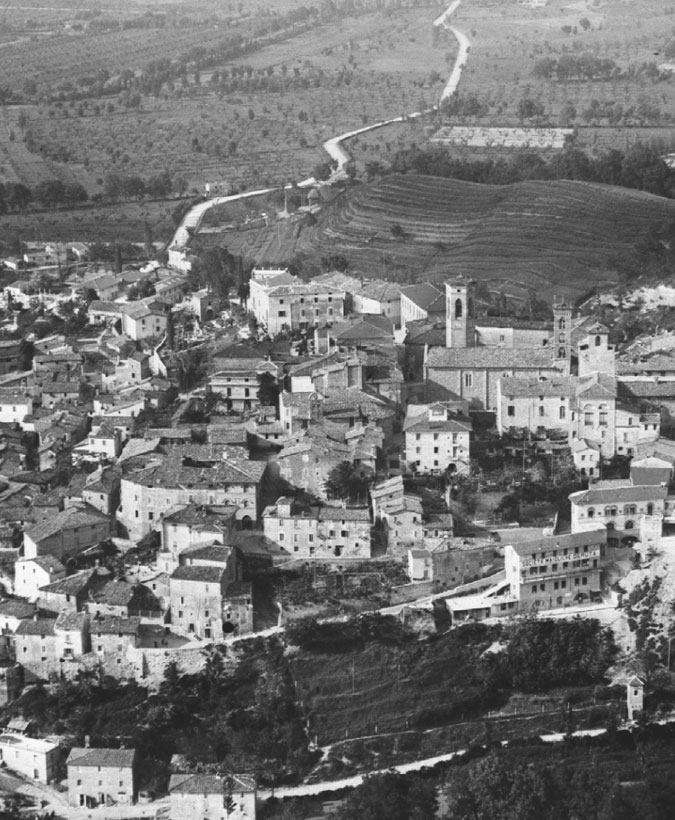 In Deruta, since the 13th century everything speaks of ceramics: quarries, workshops, artisans, decorators… We are in Umbria, in the green heart of Italy, between North and South, between the Tyrrhenian Sea and the Adriatic. A beautiful territory, geologically suited, still today rich in earth.