Terzofoco has always made uniqueness its strong point and uniqueness is the protagonist in the company's latest project: the Limited Edition. With this line, Terzofoco intends to give space to its greatest gift, that of ceramic creativity.
Artists, designers and creatives will have full access to Terzofoco's ceramic know-how to design unique pieces that will be possible to purchase in the ecommerce section of the site. These will be limited to a few pieces and will have attention to detail worthy of the Limited Edition and the lucky buyers of these masterpieces.
At the moment the featured piece that you can find in the section dedicated to the project (Ciocco Bisanzio – Terzofoco) is the Ciocco Bisanzio.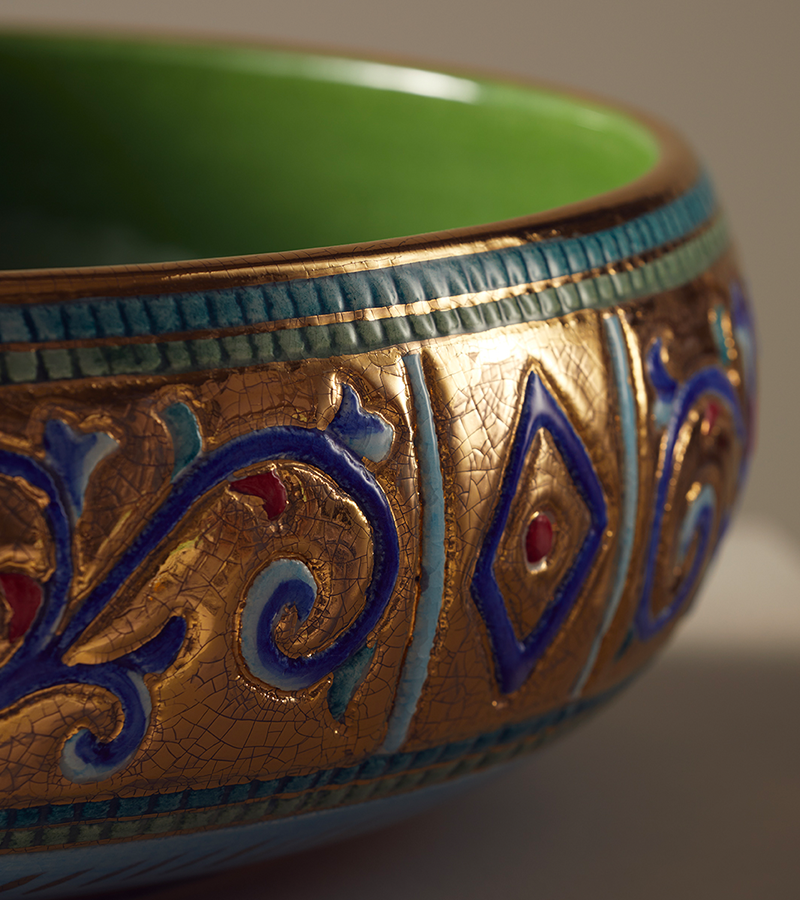 This incredible version of the iconic Ciocco was born from the knowledgeable and expert hands of Terzofoco Lab and will be available in only 30 examples and each of them will be engraved with a number. In this work Terzofoco wanted to pay homage to the famous Byzantine decoration that was born in Deruta in the 16th century, drawing inspiration from the famous mosaics now known throughout the world.
They are unique and exclusive processes, completely engraved and decorated by hand, processes that only Terzofoco could create for its beloved Limited Edition audience.